Intercontinental Warsaw
Gifts
Share
RiverView Wellness Centre. A day retreat. Open
180,00

zł
brutto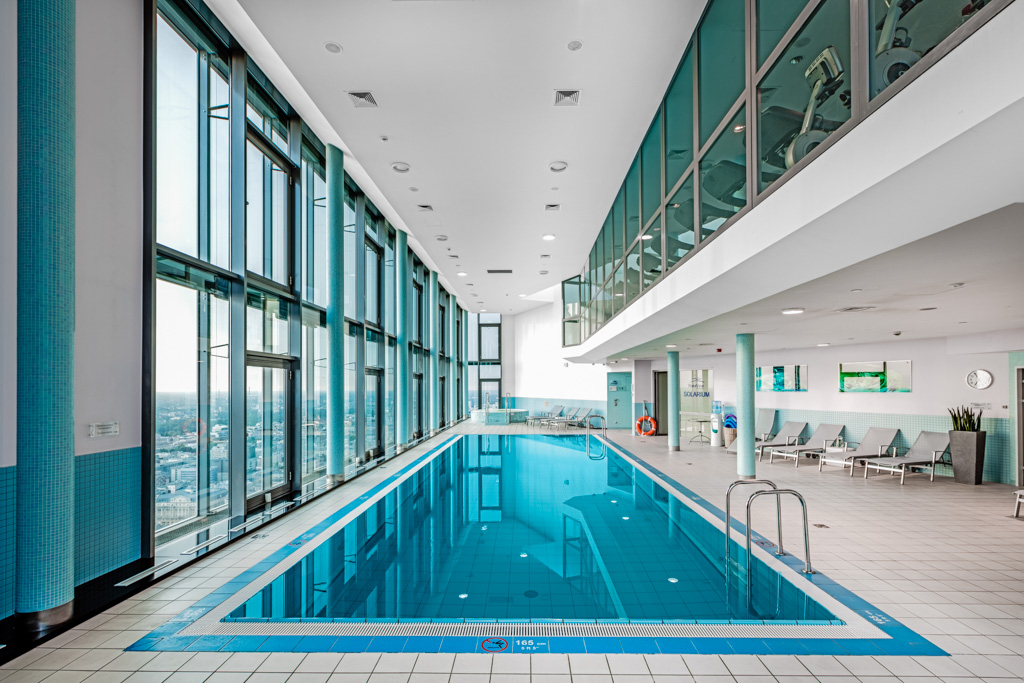 A day retreat on the highest level. The stunning Riverview Wellness Centre, located on hotel's 43rd floor, offers a swimming pool "in the clouds" as well as a modern sauna, steam bath, fitness facilities and workout area, everything surrounded by unique panoramic views of the city. For those seeking relaxation, there is no better place than the RiverView Wellness Center. The unique swimming pool, jacuzzi, saunas and fitness center are located on the highest floors of the InterContinental hotel, from which there is a great view of Warsaw. At guests' disposal there is a gym (zone with power machines, cardio), aerobics room, saunas (dry and steam), 6 x 14 meter swimming pool and jacuzzi, from where you can enjoy a panoramic view of Warsaw. RiverView Wellness Center visitors can also use the solarium. The voucher includes entry for one person, during the club opening hours. *Children can stay at the swimming pool 7 days a week and by no later than 7 PM  from Monday to Thursday and 8 PM during weekends and public holidays and must be accompanied at all times by an adult.
Opis
The voucher features a one day access to the Riverview Wellness Centre for one person, including sauna, steam bath, fitness facilities and swimming pool.
This Gift Voucher presents a unique identification code that can be bought only once, can not be exchanged for cash, if it is lost, it will be sent again. The voucher is not agile. The gift voucher must be presented upon arrival. Photocopies of the original voucher will not be accepted. Reservations in advance are necessary and are subject to availability. Canceling the reservation may void the voucher. Terms and conditions are subject to change. Please note that this voucher does not apply to booking meetings and events.
Add to basket